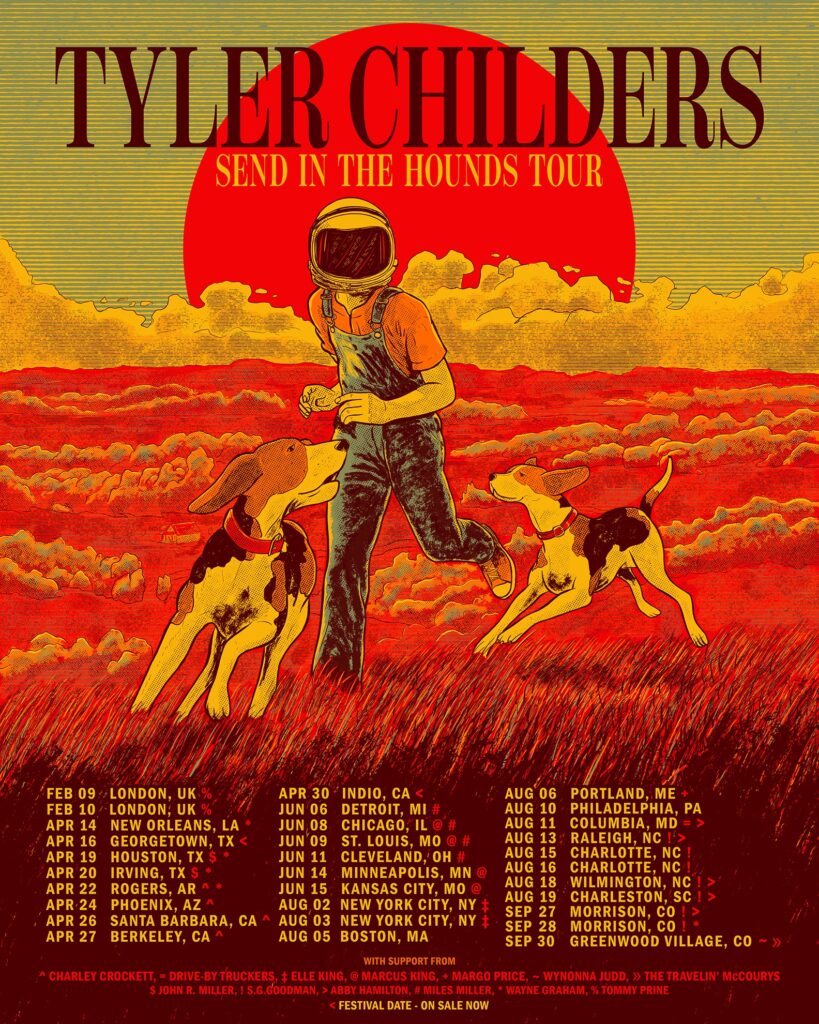 Tyler Childers is set to embark on his highly anticipated "Send In The Hounds" Tour in 2023, in support of his new album "Can I Take My Hounds to Heaven?".
As he continues to build a dedicated fanbase with his heartfelt and soulful approach to country music, this latest tour promises to be an unforgettable experience for fans old and new alike.
We anticipate Tyler to perform a mix of music from his catalog ranging from early work to gospel sounds found on his new album. The tour will start with two nights in London on February 22 & 23, 2023, before commencing the US leg of the tour on April 14th at The Fillmore in New Orleans, LA. He will then travel to various cities across the United States, including Atlanta, Nashville, and Chicago, before wrapping up the tour on September 30th in Greenwood Village, Colorado.
Tickets for the tour are available now, and fans are encouraged to purchase them as soon as possible to avoid missing out on what promises to be an unforgettable event.
Tyler's unique blend of country, bluegrass, gospel, and folk music is not to be missed, and the team at WhizzbangBAM is incredibly proud to be working with him on this tour!